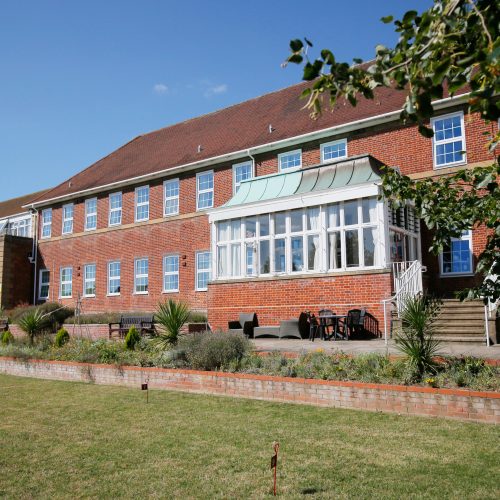 RMBI Care Co. has announced its proposed plans to construct a new care home, which can support up to 64 people, in Bury St Edmunds, Suffolk. The new- care home will be built in phases, on the site of the existing home, Cornwallis Court.
Cornwallis Court was originally a maternity hospital and then converted to a care home for older people in the 1980s. It has supported many older people with residential care, nursing care and residential dementia support throughout the years.
The building has naturally aged over time, bringing certain limitations, which have led to a reduced occupancy and increased the building maintenance costs. Therefore, RMBI Care Co. has made the decision to build a new purpose care home which can support up to 64 people, on the site of the existing Home.
The new care home will be designed and created to meet the changing needs of older people in a homely environment.
It will consist of:
• Four separate house groups, each containing 16 bedrooms, all of which will have an en-suite wet room. Each area will have two dining spaces and two lounges together with additional communal space in the main part of the building.
• Many of the ground floor rooms, including bedrooms, will have direct access via patio doors, to secure landscaped
RMBI Care Co. believes that its residents and staff teams are at the heart of the organisation. It will therefore be building the new care home in phases to retain the workforce and ensure that residents are able to continue to live comfortably in the existing home, before moving to the new building. These changes will help the charity to ensure it can provide quality care for Freemasons, their families and the wider communities in Suffolk, for years to come.
The new care home will be built in a series of phases:
Phase One Demolition of the existing Geoffrey Dicker House dementia house. The residents will move, with their dedicated staff team, to a designated space within the main home for the duration of the build. This phase may take approximately three months, starting September 2023.
Phase Two Construction of a new care home, which can support up to 32 people, on two floors, with an additional basement floor providing back of house facilities. This first building phase will be at the back of the existing home on the existing grassy car park space. The construction will take approximately 15 months, starting winter 2023.
Phase Three Demolition of remaining existing home, which will take approximately 4 months.
Phases Four & Five Construction and completion of additional 32 beds to give 64 new beds in total. This phase will also include finishing the landscaped gardens.
Next steps RMBI Care Co. will be submitting planning application in March 2023 with anticipated approval being granted in early Summer 2023. The wider team of RMBI Care Co. staff and external consultants including architects and the building contractor, will meet with residents, relatives, staff, and Association of Friends to discuss progress.
Mark Lloyd, Managing Director, said: "We're passionate about supporting older people's changing care needs, so we're always thinking about how we can support them now, and in the future. Following the success of our new-build care home in Berkshire in 2022, we're excited to share our plans to build a new home in Bury St. Edmunds, Suffolk. "Pending planning permission, we aim to create and build a new care home to support our residents in a modern homely environment, with assistive technologies and a personal approach to our care."
The completion date is expected to be 2026.

Jamie Gwatkin, Suffolk Provincial Grand Almoner, said "I am delighted and excited that RMBI Care Co. has committed this significant investment to Cornwallis Court in Suffolk. This will provide a first class facility for our Masonic Community throughout the Province and region. Our older citizens will receive the highest quality of care, from a dedicated team, in a homely environment. "This will be the most modern home in RMBI Care Co.'s portfolio. I am very proud and honoured that Suffolk has been chosen for this exciting project"
About RMBI Care Co. RMBI Care Co. provides residential care, nursing care and residential dementia support to older Freemasons, their families and people in the wider community. We have been caring for older people for over 180 years and today, we support over 1,000 residents across 17 care homes in England and Wales with a focus on wellbeing and quality outcomes.
Further Information: please contact: Maricel Foronda, Marketing Team mforonda@rmbi.org.uk